All the value and support you need.
Realty ONE Group is focused on making your business seamless, letting you do what you do best–helping your clients.

All-in-ONE tools. All for you.
You are the brand and we're here to help you wow them.

Our exclusive, proprietary comprehensive coaching platform
The latest and greatest in real estate tools, making transactions easy for you and your clients.
Allows you to reinvest your earnings into growing your business.
Cool + Culture = Coolture
Recognizing and celebrating what makes each real estate agent unique.
How We Stack Up Against Other Brokerages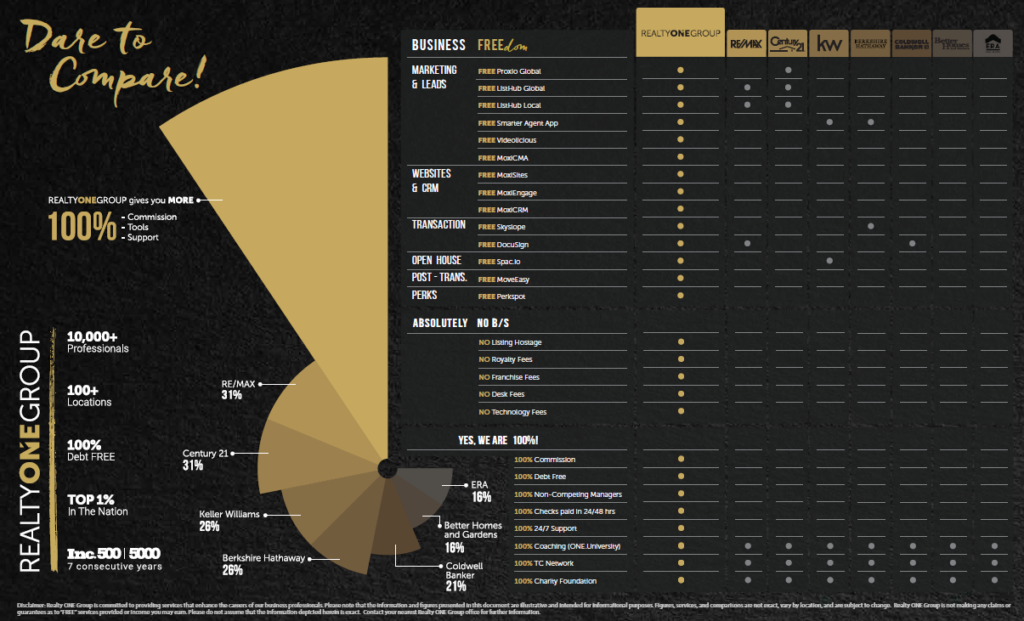 Join Realty ONE Group and watch your business grow like never before.